At Wagaman we have a whole school literacy approach that encompasses reading and viewing, writing, listening and speaking. Skills are taught explicitly at each year level and follow the sequence of the Australian Curriculum. The program is integrated across learning areas to create a meaningful environment which meets the needs of individual students. Students are supported and intervention programs implemented where needed.
Reading
Students participate in a variety of reading opportunities in all classes across the school. These include, Guided Reading, Shared Reading and Independent Reading. Students are explicitly taught both decoding and comprehension strategies as part of reading lessons.
Students are assessed using PM Benchmarks and this is used as a guide to inform reading instruction. Once students achieve a PM level of 30 they are assessed using the Fountas and Pinnell Benchmark Assessment System and participate in the Literacy Pro reading program. This program has an online component and enables students to select and read books at their level, monitor their reading goals and motivate them to read more.
All students have access to Reading Eggs which is an online program involving reading games and activities.
Writing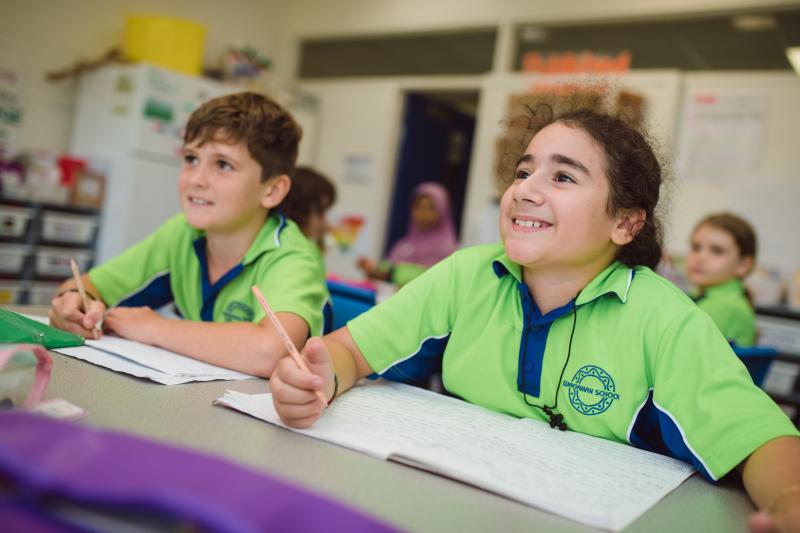 At Wagaman Primary School, students develop both their ability and love of writing through carefully planned lessons and meaningful writing opportunities. Teachers provide targeted writing demonstrations highlighting the elements of good composition. Students collect and organise their ideas in writer's notebooks, and key skills are developed and practised through daily writing. Choice writing is an essential part of our Literacy program as our students are unique writers and work through the writing process as authors. Good writing is celebrated and students' work is published and shared at our school.
Writing is my favourite part of the day. I love choosing to write things I am passionate about and publishing my writing like a real author.
— Wagaman Primary Year 4 student
Speaking and Listening
Students have a variety of opportunities to develop their speaking and listening skills as part of explicit English lessons and integrated into a variety of subject areas.